In India, it is very tough to feel cool in harsh summers. All Indian states remain hot almost all the year. When there are air conditioners to give you relief from summers, they are not portable and economical. So, it is not practical for all homes in India to rely on air conditioners throughout the year. This is why table fans are becoming popular in India day by day.
But for an average person, it is not that easy to buy the right table fan from the Indian market. Actually, many table fans are there in the market, and they come with different features and price spectrum.
But here we have a detailed buying guide to assist you to get the best table fan from the Indian market.
Table of Contents
See Also:
Best Double Door Refrigerator in India
Size
Buying the right size table fan is crucial in order to have a better experience. Depending on the area where you want to use the table fan, you can choose the perfect size fan. In general, you can find table fans in 12-inch, 16 inch, and 20-inch sizes in the market.
For small rooms, kitchens, and shops, a small table fan will be the right choice. But if you want to use it in a larger area like a hall or dining, then you can look for a larger table fan.
Speed
The speed of the table fan is an important factor to consider when it comes to getting the right table fan. The speed of the fan is measured in RPM or rotations per minute. So, if the RPM of the fan is higher, then it will rotate at a higher speed and ensure heavy airflow.
Also, table fans come with speed control features that let you operate the fan as per your requirements. But some table fans come with only a single-speed option, so they are not worth buying.
Power Consumption Of Table Fans
You will also need to check how much power the table fan consumes before finalizing a fan. Some table fans can operate on low power, while some other table fans consume more power for operation. This also impacts the efficiency of the table fan. Moreover, the electricity bill of your home can increase or decrease depending on the power consumption of the table fan.
Usha Mist Air ICY 400MM 55- Watt Table Fan
Level Of Noise
The noise level of the table fan determines whether your experience will be the best or worse. If the fan produces more noise during operation, then it will disturb you while sleeping and will not let you sleep peacefully.
Some table fan brands mention the noise level that the table fan makes so that you can choose the best product for you. To have a better experience, you will need to check the noise level of the table fan before buying.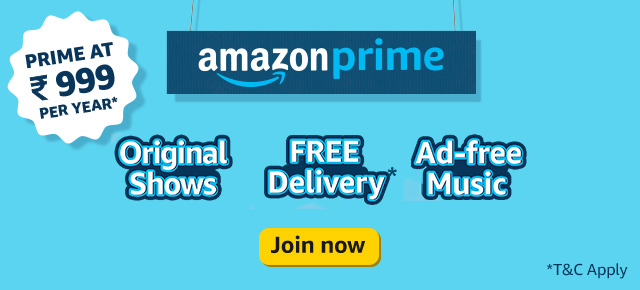 Build Quality
You will need to choose a table fan that has excellent build quality. This usually depends on the material quality of the fan. You will need to ensure that you don't buy a table fan that is made of cheap quality materials. The most important thing to look for in a table fan is its durability and longevity.
Table fans are usually made with different types of materials like steel, iron, plastic, and brass. Plastic table fans are generally a good option to buy because they are light in weight and are affordable. These table fans are highly portable and are easy to clean. On the other hand, the table fans that are designed with metal materials are very powerful and can be used in different places easily.
AmazonBasics High Speed Table Fan for Cooling
Overall Design
The overall design of the table fan is another important thing that you will need to take into consideration. Actually, table fans are available in different designs, such as box fans, desktop fans, and more. So, you should look for a table fan that suits your needs and buy that.
Removable Mesh
Table fans need to be cleaned regularly to ensure proper performance. With normal use, a table fan can accumulate dust and dirt on the blades. And you will need to clean the blades to maintain the performance of the fan. For this purpose, you should choose a table fan that comes with a removable mesh.
This will enable you to detach the grill, clean the blades and attach the grill again. With this feature, you can maintain your table fan efficiently.
Brand Value
The brand value of the table fan plays an important role in determining the quality of the product. You should always opt for a table fan that is designed by a reputed brand. The brand of the table fan should be trustable so that you can ensure better performance from the product.
Apart from the brand name, you should also look for the after-sale service of the brand. The brand that offers excellent after-sale service will provide you with friendly customer support and improve your overall experience.
Conclusion
Buying a table fan is a good thing if you are looking for a portable, affordable, and easy-to-use cooling solution. Table fans are usually cost-effective and let you get a cool breeze with low maintenance and effort. But make sure that you buy the best table fan available in the market after proper research. This buying guide will help you in this process.
Related Posts